If this is your first time here, welcome to the Quantum Blog! We regularly publish content exploring how businesses can leverage technology  to meet their business goals. If you find this content, consider subscribing to our other channels. (LinkedIn, Facebook, Instagram)
As a business executive you understand what the cloud is and its benefits to your organization. If not here is a brief on public vs private cloud environments.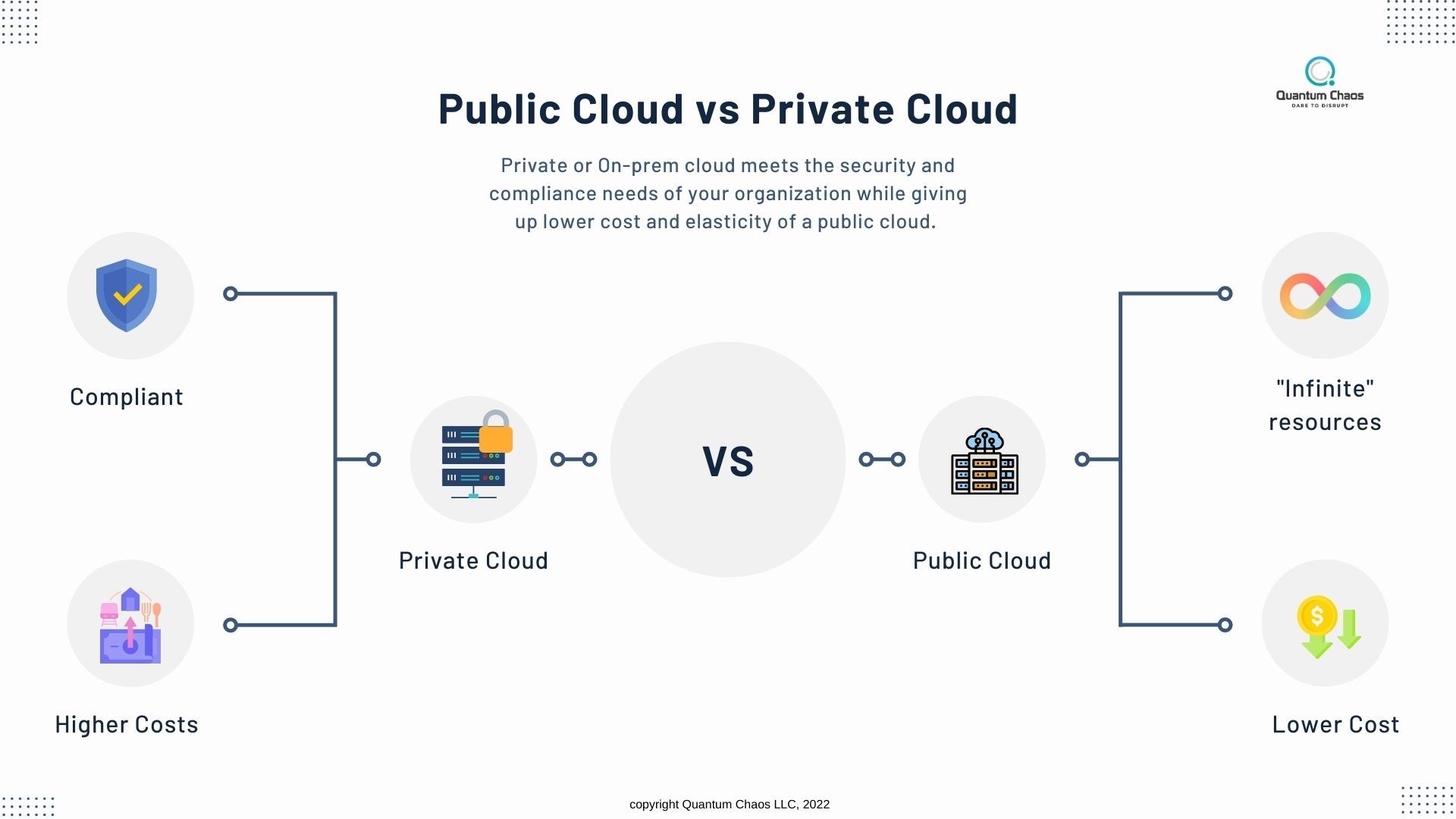 In a nutshell, the private cloud exists in your organization because you have strict requirements on where data can be hosted and you have no need for public access. You manage all of the infrastructure and ensure your workloads are secure, available and compliant. This is great, but it comes at a cost. The OpEx inherent of private / on-prem clouds stem generally from infrastructure and maintenance costs. CapEx comes into play when you need to upgrade legacy systems or replace failing components.
The public cloud from providers such as IBM, Microsoft Azure and Amazon Web Services (AWS) eliminates the CapEx completely and delivers services with a pay-as-you-go model dramatically reducing OpEx costs. Now you can scale workloads "infinitely" to meet business and customer demands.
You may be considering use of the public cloud at this point but you have hard requirements on where your data can be hosted. Fear not, there is a solution for you. Enter the Hybrid Cloud.
The Hybrid Solution
Cloud providers like IBM deliver the hybrid cloud approach for businesses like yours. What is hybrid? It's the combination of both public and private cloud to meet your business needs.
Implementing A Hybrid Cloud Architecture
There are different tiers in the process of migrating from on-prem to a hybrid architecture. Here are the most common options.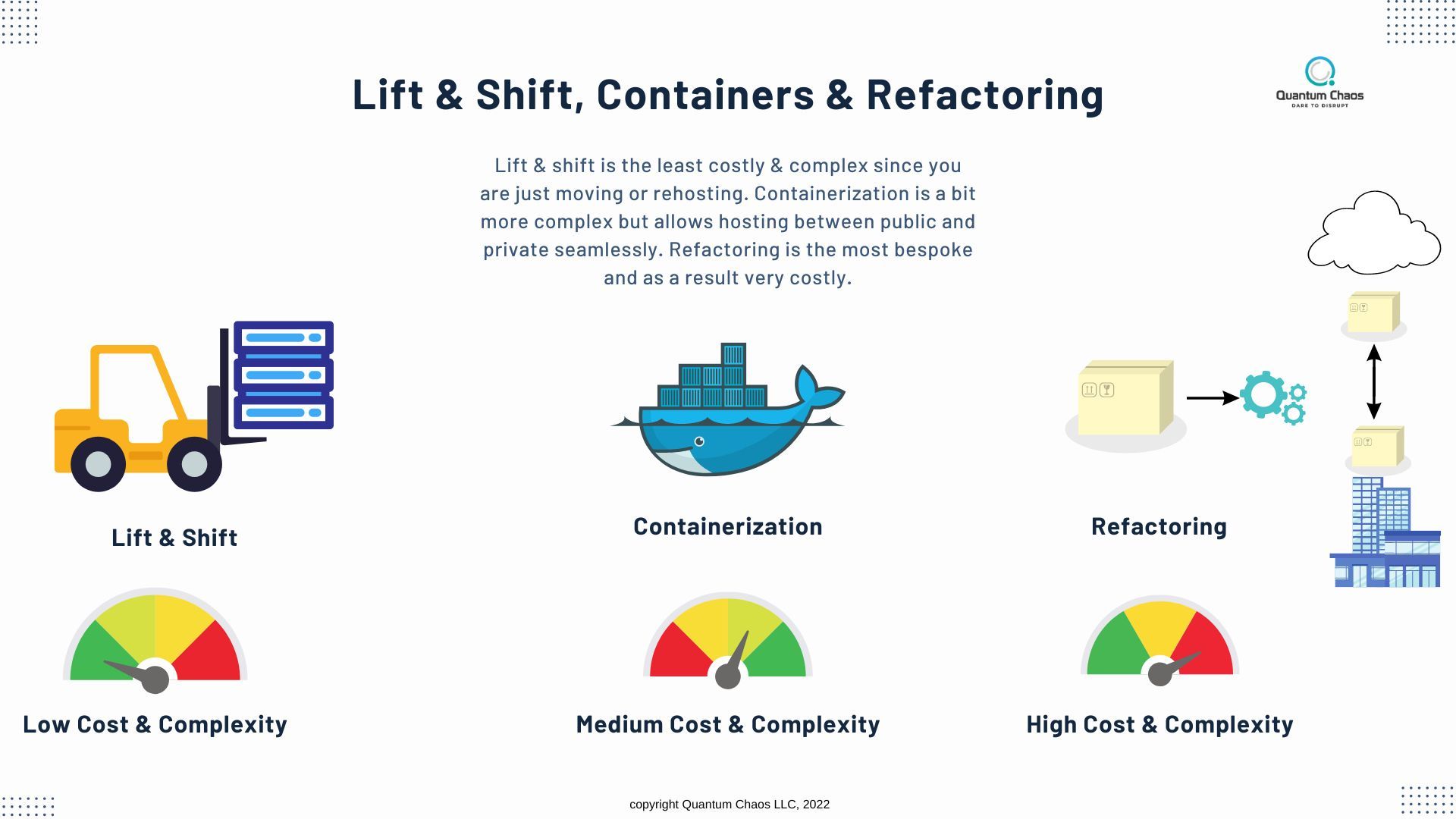 Lift & Shift is the simplest and most cost effective method of deploying a hybrid cloud architecture. Existing workloads and their application environments can be moved as a unit to the public cloud environment hence, "lift" and "shift". Here, no development work is needed resulting in a fast and cost effective migration.
Another approach is containerization of your applications. This allows your organization to reap the benefits of a microservices architecture. Container platforms such as Kubernetes and OpenShift will allow standardization of your hosting environment and give you the flexibility of deploying applications on-prem or in the cloud as required.
Finally, refactoring requires thinking about the best approach given your business use cases. Your application will be broken apart and rewritten as needed. You can utilize services of both on-prem and public cloud to meet the business needs while delivering a well architected cloud solution.
Still confused? Quantum Chaos is a technology consulting firm operating in North America & The Caribbean. Reach out, lets talk about your unique business needs and how we can help.